The 2024 iPhone 16 Pro Max (or Ultra if Apple changes the iPhone naming scheme‌) will remain the only iPhone‌ model that will get an upgraded and advanced periscope camera with new zoom capabilities next year, according to Apple analyst Ming-Chi Kuo.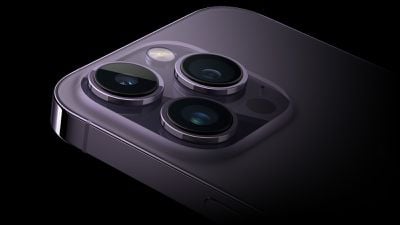 As has been rumored several times previously, this year Apple will limit its periscope lens technology to the larger iPhone 15 Pro Max, possibly due to the space the hardware requires. Keeping the periscope lens exclusive to the iPhone‌ 16 Pro Max also would see Apple break with a tradition that often saw new features introduced as exclusives to the ‌iPhone‌ and later expand them to additional iPhone models‌ at the launch of next-generation devices.
(4/5)
As previously expected, the new 2H23 iPhone 15 top-of-the-line model (15 Pro Max or 15 Ultra) will rely on a periscope camera. Markets expected the addition of periscope cameras to more iPhone models would drive demand for lens upgrades in 2023-2024. – 郭明錤 (Ming-Chi Kuo) (mingchikuo) January 31, 2023
Kuo's information contradicts a recent report from electricitywho said that the "Folded Zoom" periscope lens will be available on both the iPhone‌ 16 Pro and ‌iPhone‌ 16 Pro Max next year.
With a periscope lens, light is reflected by a mirror at an angle toward the camera's image sensor. Directional shifting allows a "folded" telephoto lens system to improve optical zoom capabilities without the distortion that comes with digital zoom.
Periscope lens technology is already being used by Apple competitors like Samsung, and the iPhone 15‌ Pro Max could feature up to 6x optical zoom, an improvement over the current 3x optical zoom on the iPhone 14 Pro models.
For the past few years, the iPhone Pro and Pro Max iPhone have offered similar features, and battery life has been the main differentiating feature between the devices aside from the screen size. The Pro Max's limitation of periscope zoom technology will likely frustrate those who want the latest technology but don't care for the larger 6.7-inch size.
As Apple adds more features to the larger 6.7-inch iPhone 15 "Pro Max," there are rumors that it could instead be called the ‌iPhone 15‌ Ultra, similar to the Apple Watch Ultra.